OUR INDUSTRIES
Food & Beverage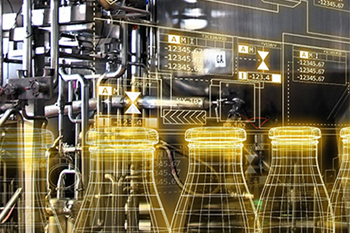 Automation and management of the machines and plants, allowing the food & beverage industries to improve productivity and profitability, whilst respecting safety criteria and protecting the environment, also thanks to our solutions which will support energy efficiency.
We are therefore the ideal partner for all companies operating in the "Food & Beverage"
sector, to whom it is able to guarantee full professional and effective assistance.
• Quality control (image processing).
• Instrumentation solutions and services (flow, level, temperature, pressure, and analytics).
• Monitoring and control (PLC, SCADA,... etc.).
• Safety systems.
• Total solution for silos.