OUR INDUSTRIES
Power, Utility & Renewable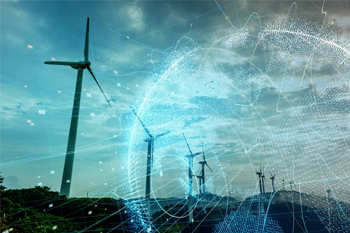 Trigon Automation provides economic and technical solutions to Pakistan's rapidly expanding economy in general and the energy sector in particular. The services we provide encompass the engineering, environmental, and financial aspects of the country's power, renewable energy, and power sub-sectors.
We provide system integrator services for the electric utility industry, including the traditional (coal and gas) and renewable (wind, solar, and hydro) energy sectors. We are certified engineers and our highly trained staff of professionals deliver expertise and critical guidance to help electric utilities achieve their operational, compliance, and efficiency objectives.
The services that we offer include:
Feasibility studies for
Coal Fired Power Plants
Oil and Gas Power Plants
Hydro Power Plants
Solar PV and Thermal Power Plants
Wind Farms
Control system design: DCS, SCADA and PLC.
Software development.
Commissioning, and testing.
We listen and develop an in-depth understanding of our clients needs and the challenges that they face. This approach enables us to deliver customized solutions utilizing the appropriate technology that best meets their technical, operational and budgetary requirements. Our team of utility and automation experts can provide a wide range of project delivery options from staff augmentation through turnkey project execution, as well as consulting and training services.